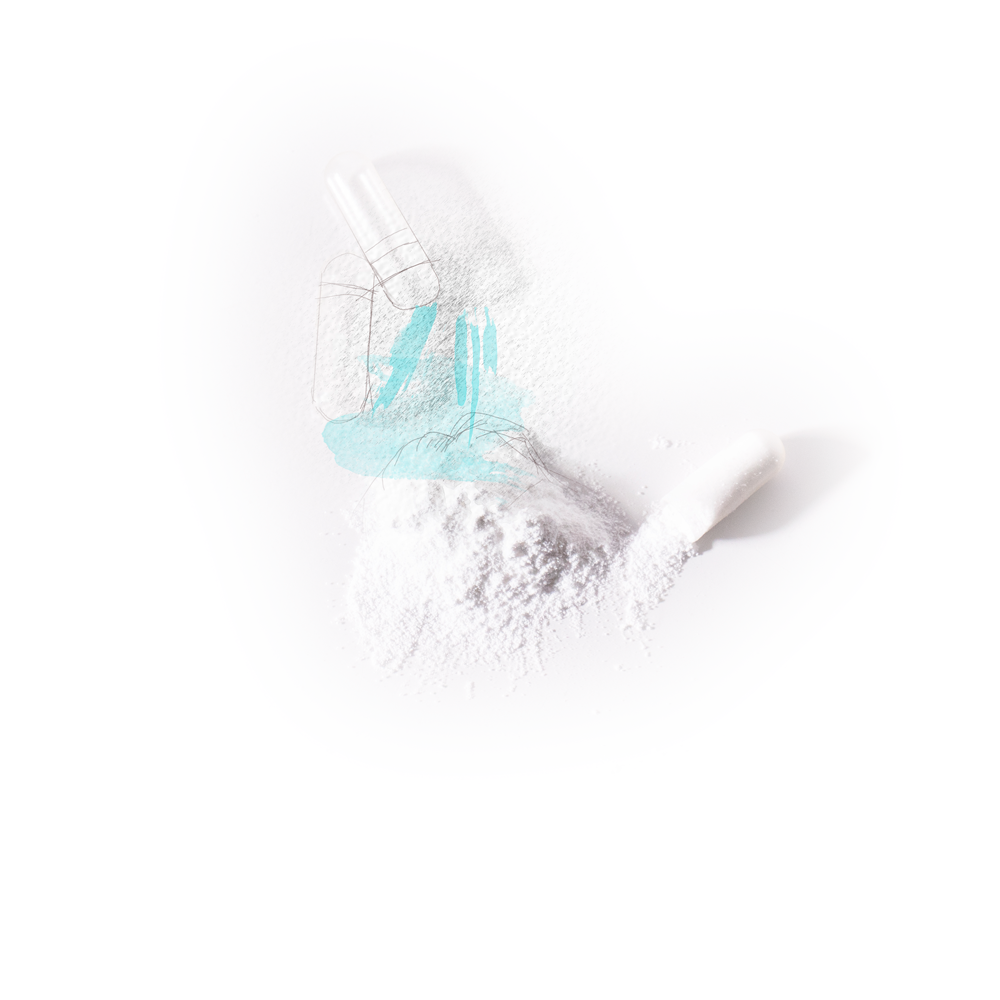 ExceptionHYAL® Star
Enchanting beauty from the inside out
INGREDIENT BENEFITS
ExceptionHYAL® Star is a nutricosmetic created for skin health and aging.
It decreases skin wrinkles, increases skin elasticity and smoothness, giving to the skin a younger and healthier aspect.
Dosage: 200mg
Delivery forms: capsules, tablets, sachet/sticks, vials, drinks, syrups, drops
What is it?
ExceptionHYAL® Star is a biotechnological ingredient belonging to the next generation Hyaluronans, based on a specific spectrum of molecular weights targeting the health and beauty of the skin.
What does it do?
ExceptionHYAL® Star rejuvenates the skin by increasing its moisturization, tonicity and elasticity, resulting in a consistent reduction of wrinkles.
It supports the HA physiologic need of the skin through its improved endogenous production.
Mechanism of action
ExceptionHYAL® Star promotes self-regeneration processes of tissues boosting the natural HA synthesis in the keratinocytes.
The Full Spectrum molecular weight makes ExceptionHYAL® Star less sensitive to enzymatic degradation and optimizes its anti-inflammatory and anti-oxidant activities, fundamental to fight skin aging, assuring an efficacy at both short and long-term.
Available studies
Bioavailability
Skin elasticity
Tonicity and hydration
Wrinkle reduction
Skin complexion evenness
Benefits
Skin aging
Skin health
Beauty from within
Bibliography
Maltagliati A, Piangiolino C, Puoci F, "HA Tech 2.0 innovation in quality and efficacy control", Nutracos 2015
Masi S, "The 2.0 Full spectrum Hyaluronans technology to improve bioavailability and efficacy performance". 2020 (link)
Michelotti, A, Cestone, E, De Ponti, I, Pisati, M, Tursi, F, "Oral intake of a new hyaluronan improves skin profilometry and ageing factors: a randomized, double-blind, placebo controlled clinical trial". The European Journal of Dermatology (EJoD), 2021. (link)
Carlomagno F, Roveda G, Michelotti A, Ruggeri F, Tursi F, "Anti-Skin-Aging Effect of a Treatment with a Cosmetic Product and a Food Supplement Based on a New Hyaluronan: A Randomized Clinical Study in Healthy Women". 2022 (link)